Some hotels have guests that just don't want to check out. What's a staff to do? When it involves the supernatural, employees are making sure ghostly guests stay comfortable within their surroundings. The needs of current visitors aren't ignored either; they're actually encouraged to "engage" with said long-time patrons. Here are 10 allegedly haunted hotels making sure guests both living and not have an enjoyable stay.
RELATED: 5 travel-inspired DIY costume ideas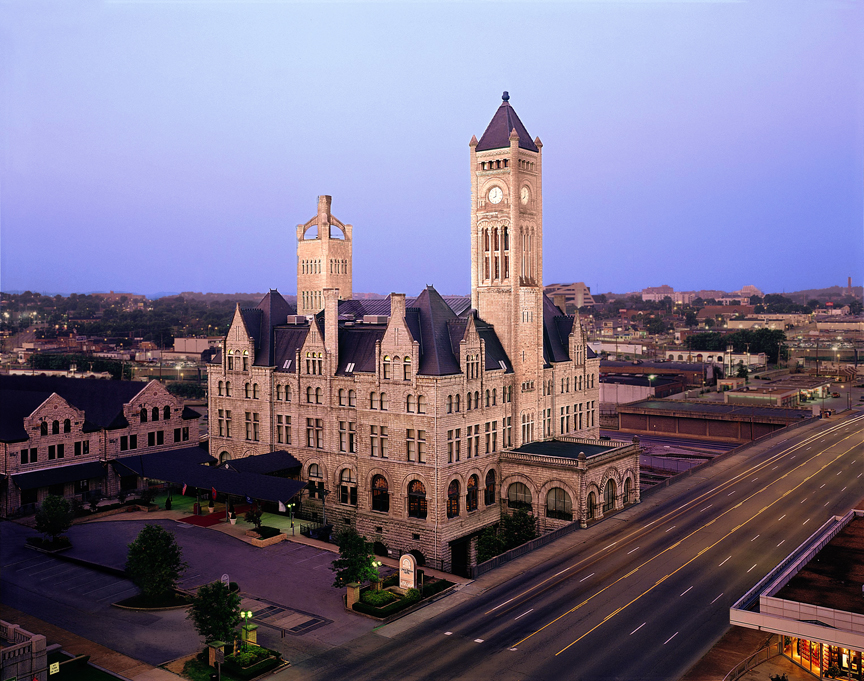 Photo credit: Union Station Hotel
Union Station Hotel: Nashville, TN
This Nashville property resides in what was once this Southern city's buzzing railway station and may have a resident ghost named Abigail. Legend has it she threw herself from the window of Room 711, onto the train tracks below, after being left at the altar on what was to be her wedding night. Room 711 is now known as the Abigail Room. Her story also lives on at Carter's, the hotel's bar/restaurant, with a signature cocktail created in her honor. The Abigail is made with Picker's Vodka, St. Germain, grapefruit juice, lemon and bubbles.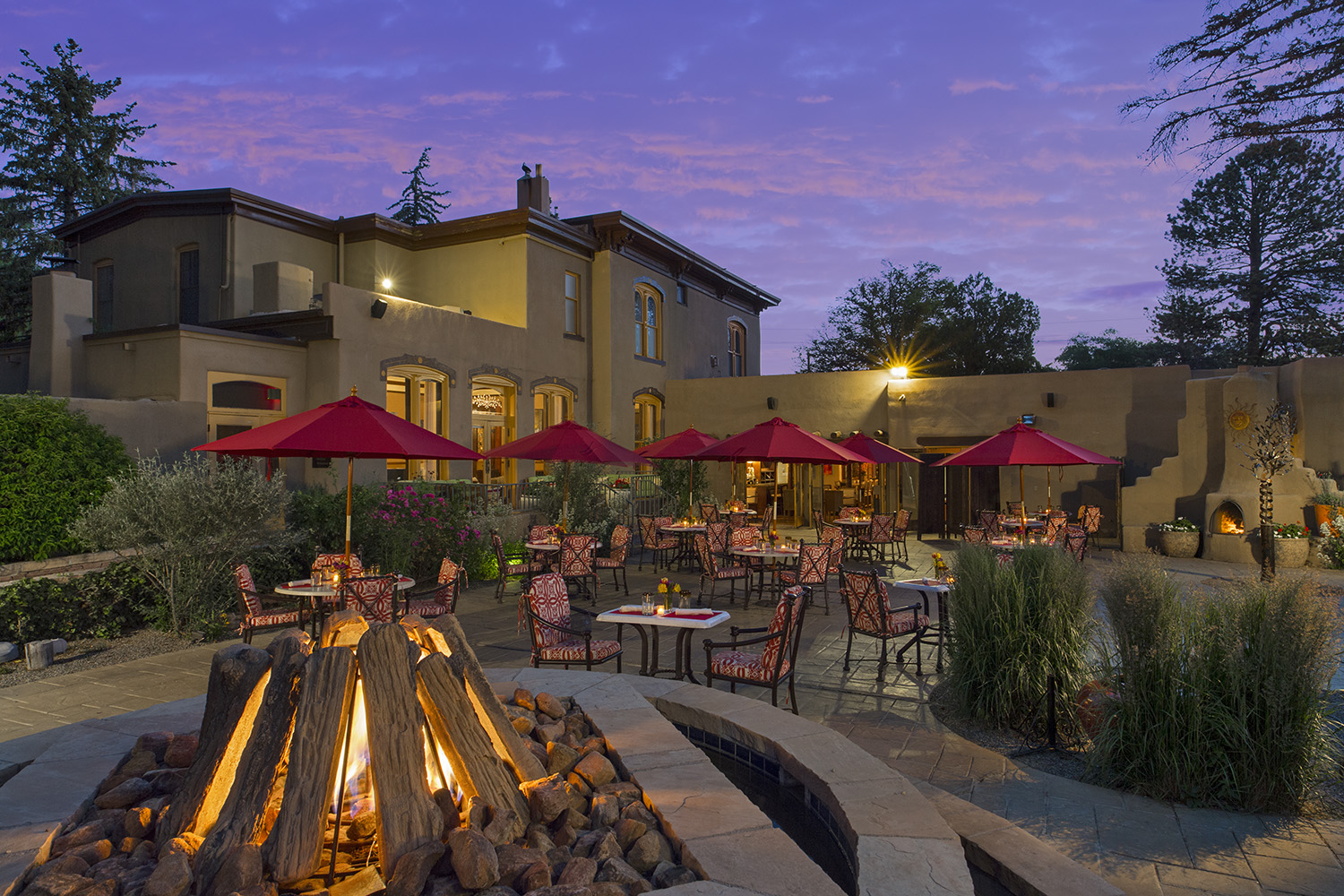 La Posada de Santa Fe, a Tribute Portfolio Resort & Spa: Santa Fe, NM
Meet Julia Staab, the resident ghost who lived at this former private home in the 1800s. During her lifetime, Julia loved to entertain but was heartbroken over not being able to have children and thus retreated to her bedroom until her death at age 52. However, she always is nice to guests; they've seen her at the top of a grand staircase within the inn's main complex. The staff is good to her, too. Two restaurants are named after her, plus her own cocktail—the Juliarita Margarita—made with apricots derived from a tree she had planted. Plus, the hotel's art curator includes Julia in weekly art talks and points out real-life pictures of her and those who once lived here.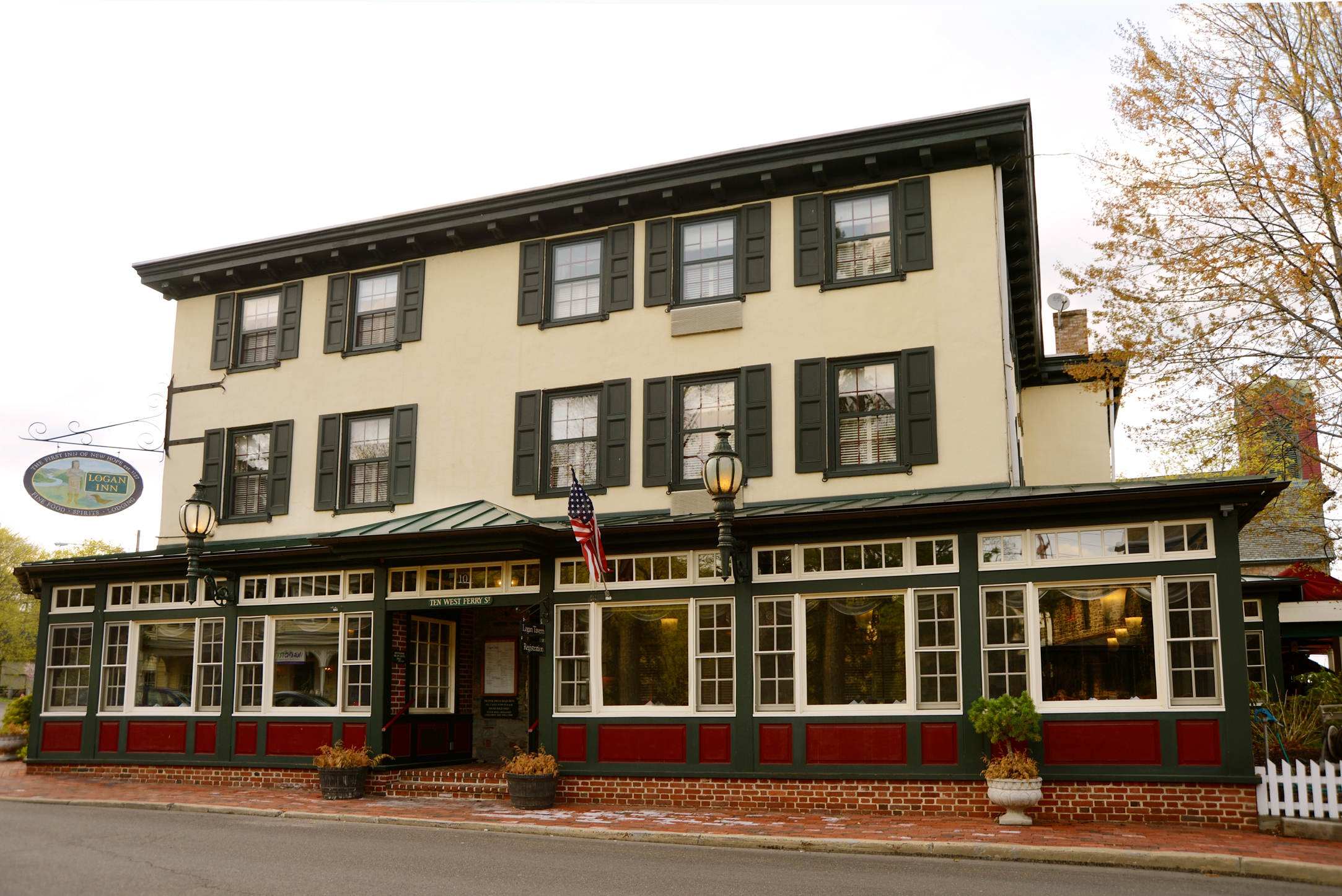 The Logan Inn: New Hope, PA
This Colonial era inn seems to keep a staff member on for the long haul, even if she's not physically around anymore. They've also left Room 6 as is. Why? Apparently, this room once belonged to Emily, who is rumored to have been the mother of a previous inn owner during the 1970s. She lived and died in this space. Multiple guests are said to have witnessed mysterious occurrences ranging from seeing a moving, white misty shape, to the feeling of being pressed on the chest in the middle of the night. Guests can see what Emily looked like in real life; her photograph is shown in the lobby (and some swear they see her in Room Six).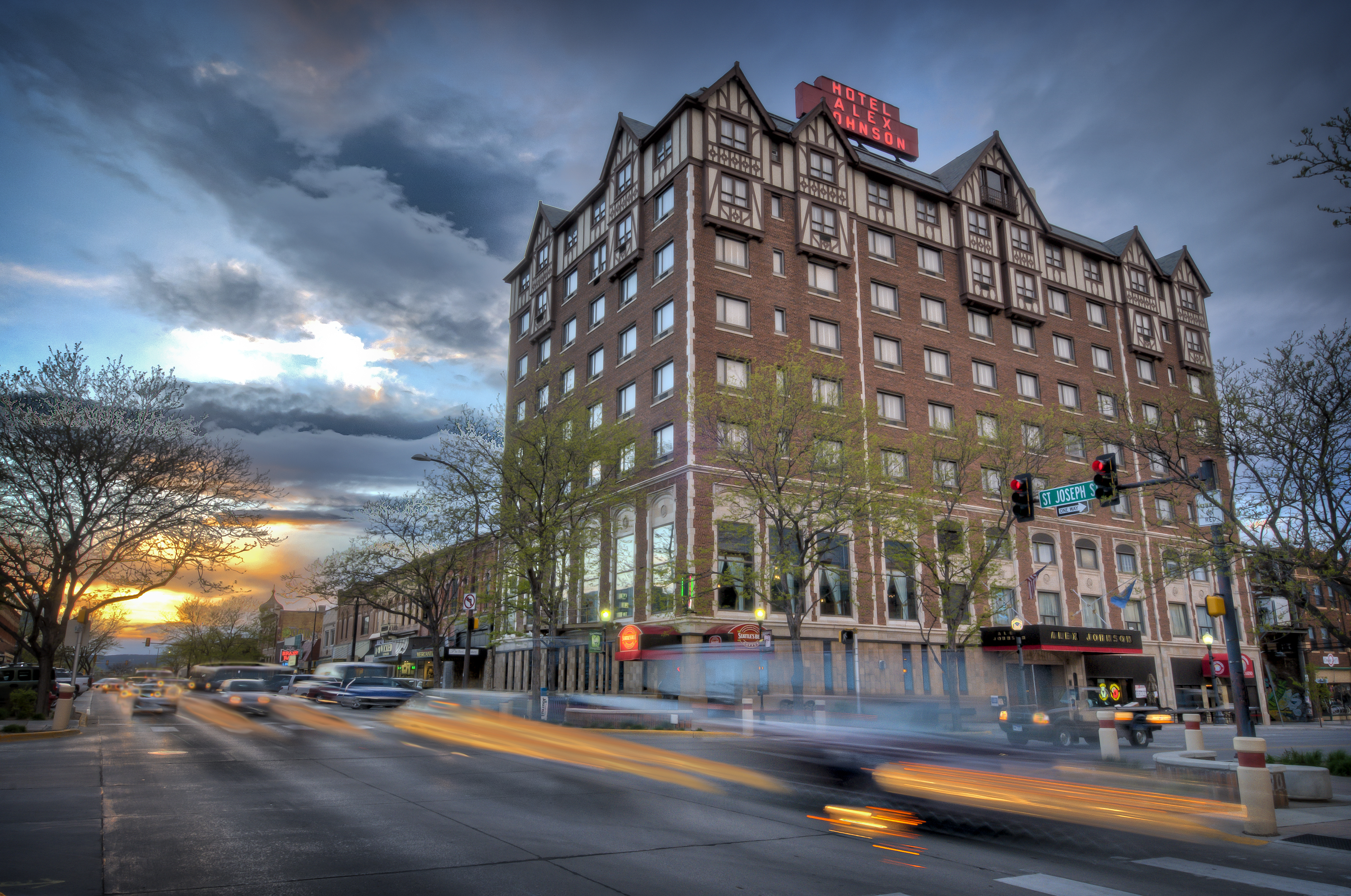 Hotel Alex Johnson: Rapid City, SD
This 80-plus year-old property has become so well known for reported hauntings that the cast of the SyFy Channel's "Ghost Hunters" filmed a segment here. There may be two figures lurking around. One of them is a man named Alex Johnson, the hotel's namesake founder who died in 1938, who may be keeping tabs on his property. Then there's "The Lady in White," purportedly the ghost of a young bride who flung herself out of the window of Room 812 in the 1970s. Guests claim this woman wanders the halls of the eighth floor, searching for the truth about what happened to her.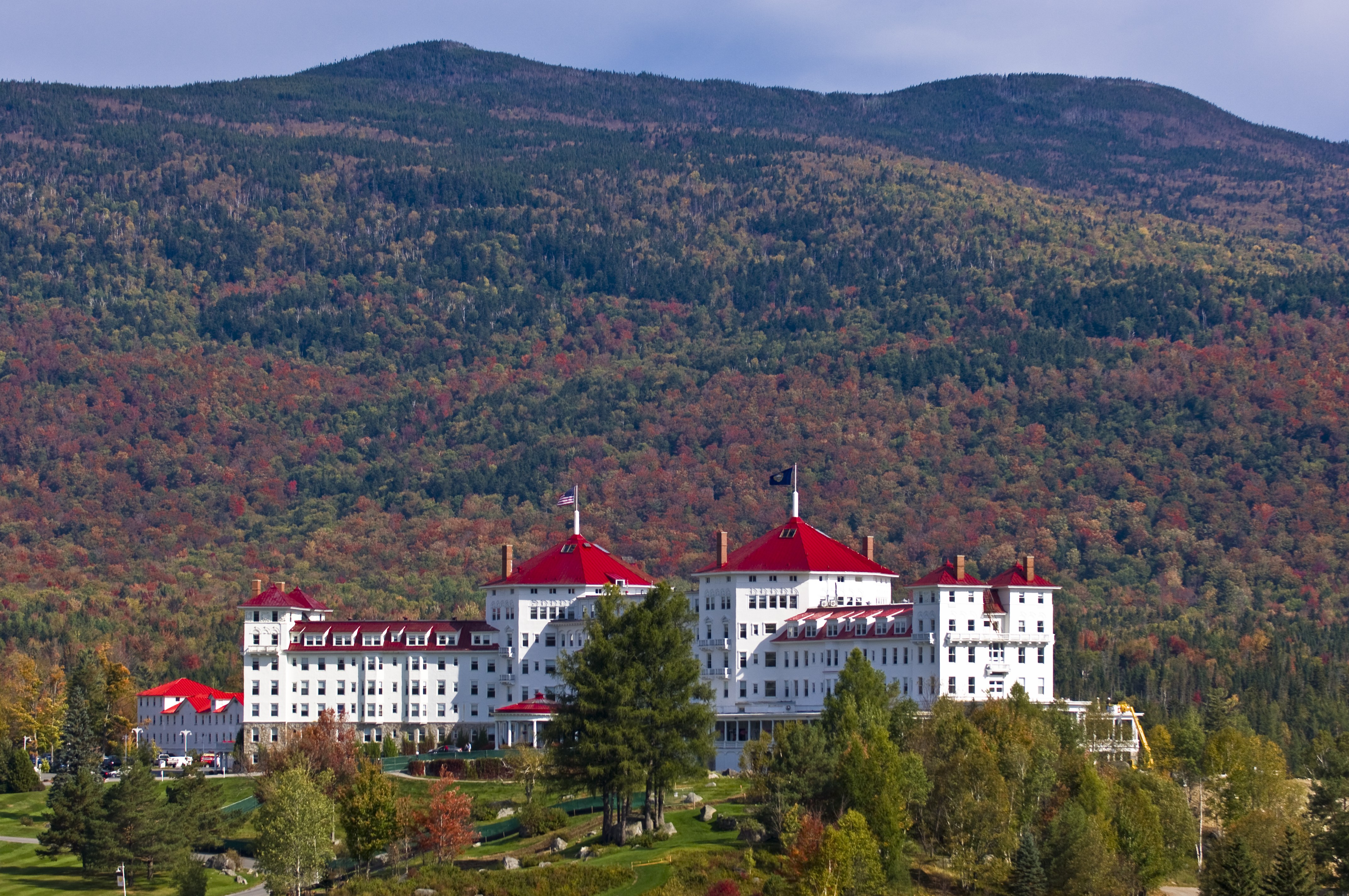 Omni Mount Washington Resort: Bretton Woods, NH
This resort's staff knows how to treat a lady like a princess, especially for one long-time inhabitant. Every first Friday of the month, the hotel hosts an exclusive, reservations-only dinner in honor of Caroline Stickney, wife of the hotel's founder, Joseph Stickney, in the resort's main dining room. In life, Caroline loved to entertain and would hold similarly lavish dinner parties. Guests also might find her in "The Princess Room," which holds a four-post bed she once slept in.
ALSO: This is no apparition—join CheapCash to earn toward hotels!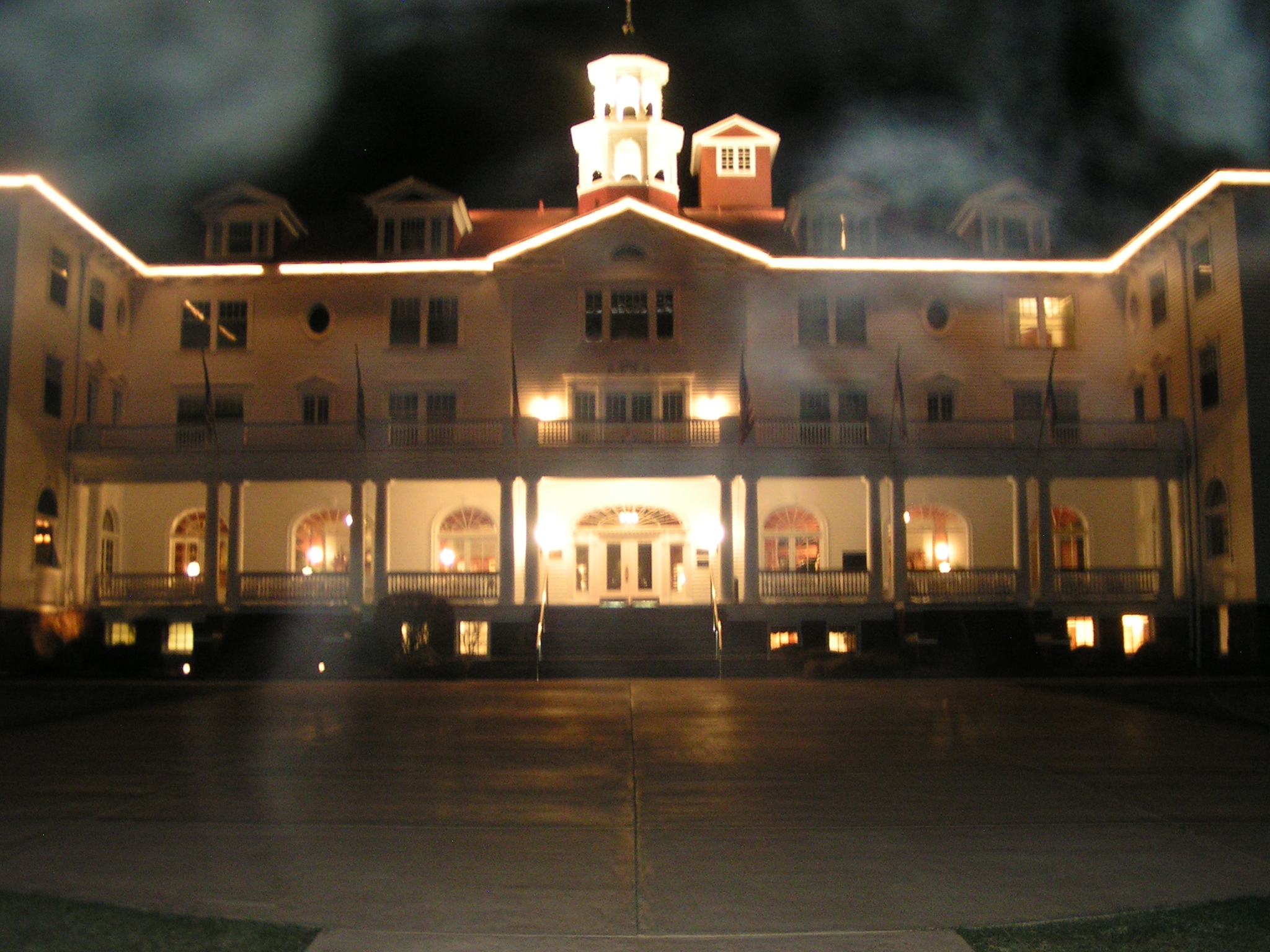 Stanley Hotel: Estes Park, CO
Truly a "shining" example of a haunted hotel, this grand Colonial Revival served as the inspiration for Stephen King's "The Shining" during his stay in Suite 217. Apparently, this particular suite is one of the most spiritually active spots on the property. Even "Ghost Hunters" came here, and the hotel management is making this frightening a memorable stay. The curious can go on an evening tour that leads them to some darkened spaces. Participants are not only told about the phenomena that is connected to the hotel, but also what to do if they might encounter the subnormal.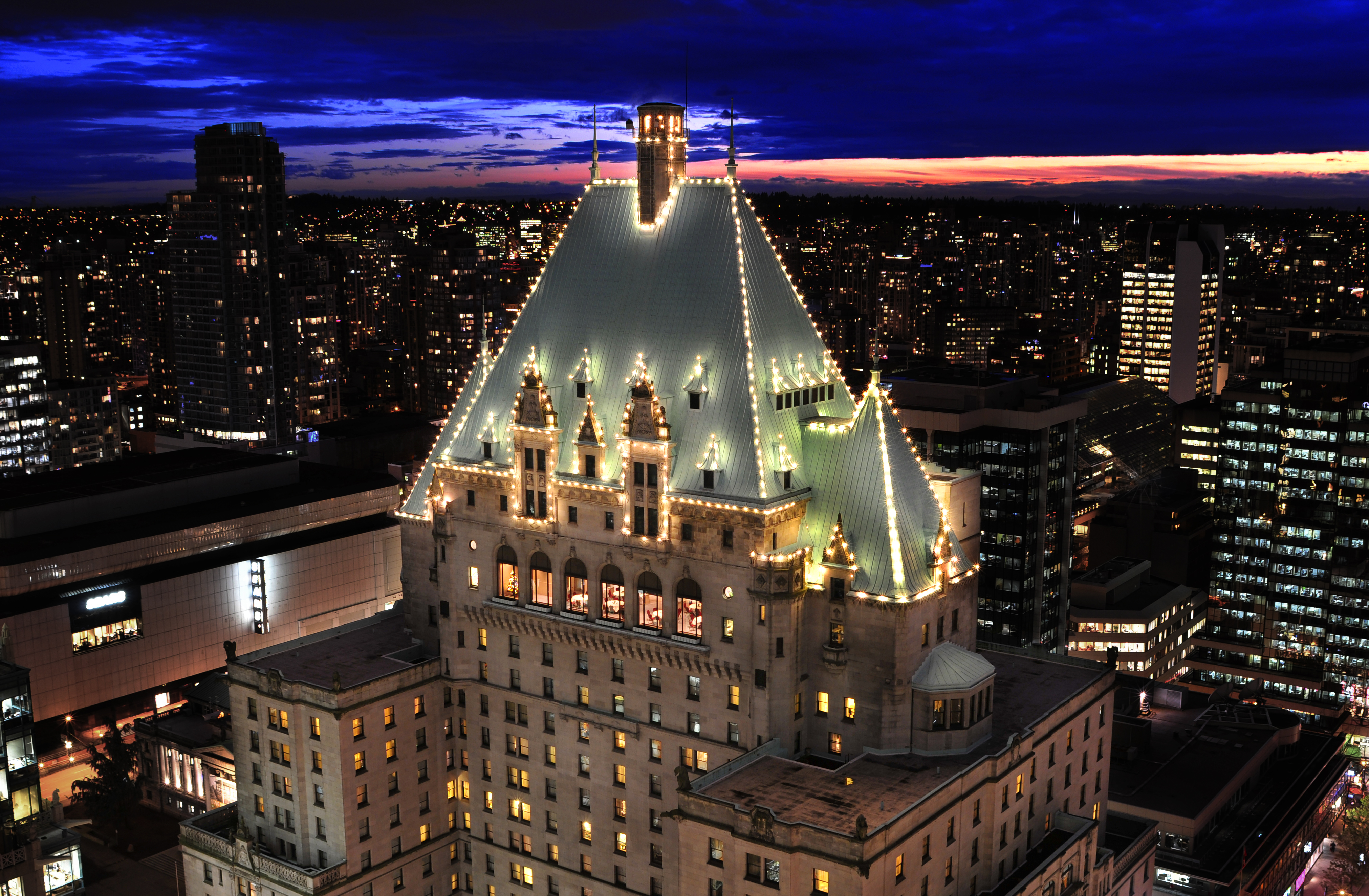 Fairmount Hotel Vancouver: Vancouver, BC
This Canadian Fairmont location is the site of numerous sightings of a "Lady in Red" who is believed to be Jennie Pearl Cox. This elegant apparition was once a regular attendee at the hotel's high society gatherings. Sadly, in the summer of 1944, Jennie was killed in a tragic car accident near the hotel and has since been rumored to make an occasional appearance at the Fairmont. The hotel staff raises a glass to her memory each October in the form of a specialty cocktail of the same name served at the hotel's Notch8. The recipe for this spirit (get it?) contains a mix of Hendricks Gin, St. Germaine, cranberry juice and lemon juice topped with sparkling wine.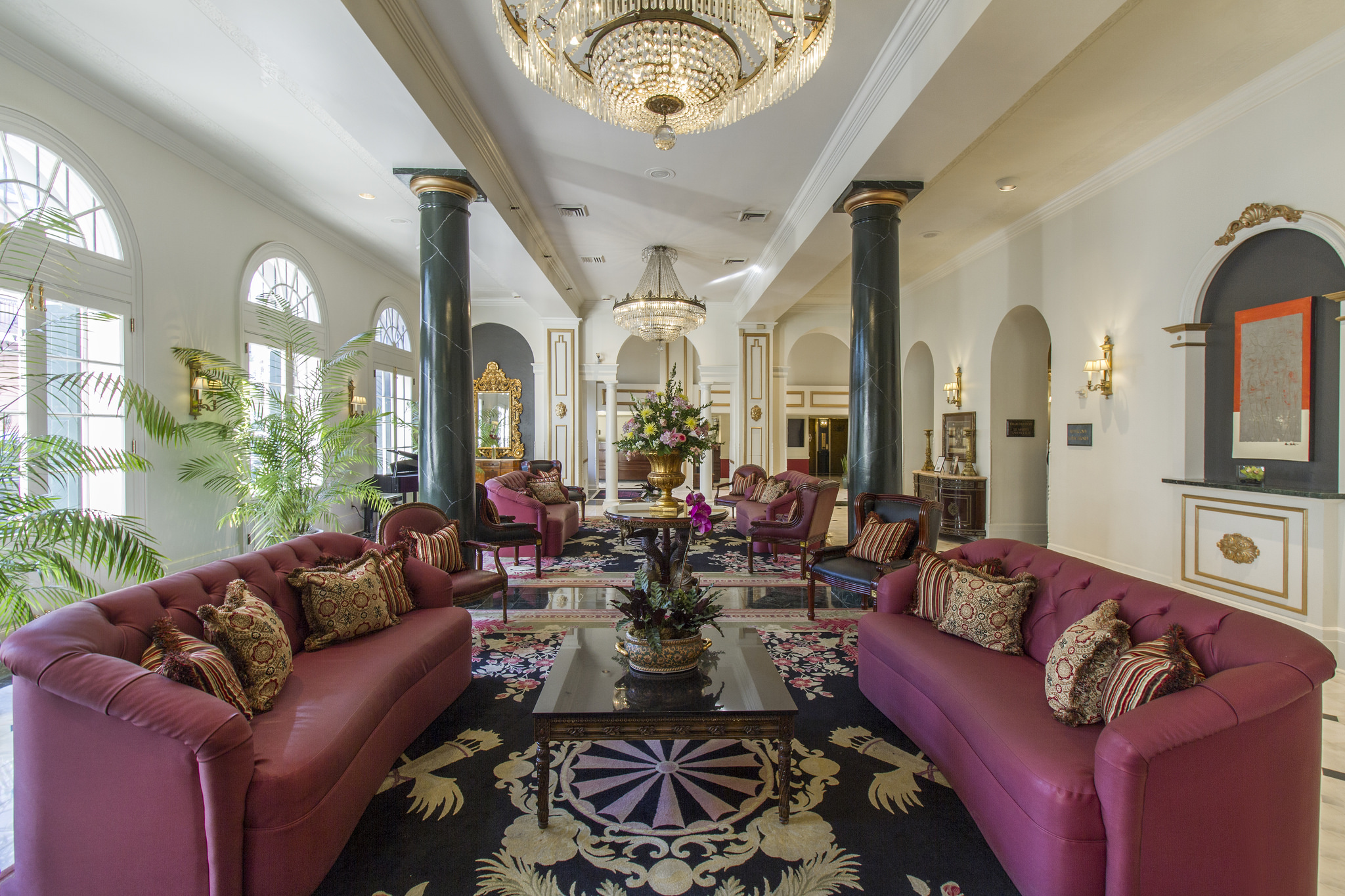 Photo credit: Bourbon Orleans Hotel and New Orleans Hotel Collection
Bourbon Orleans Hotel: New Orleans, LA
The story behind this hotel near NOLA's Jackson Square is as rich as its haunted past. Opened in 1817 as a grand ballroom, this property was turned into a convent, school and orphanage until becoming a hotel in the 1960s. Supposedly, some former nuns and children still linger here. Guests in Room 644 have complained of hearing tortured cries and seeing a glimpse of a nun watching over them. As for the children, they're said to playfully tug at workers within the lobby and kitchen areas. There's also been sightings of a little girl chasing a ball down the hall. Delve deeper into this place's haunted history on a guided tour every Thursday at 7pm.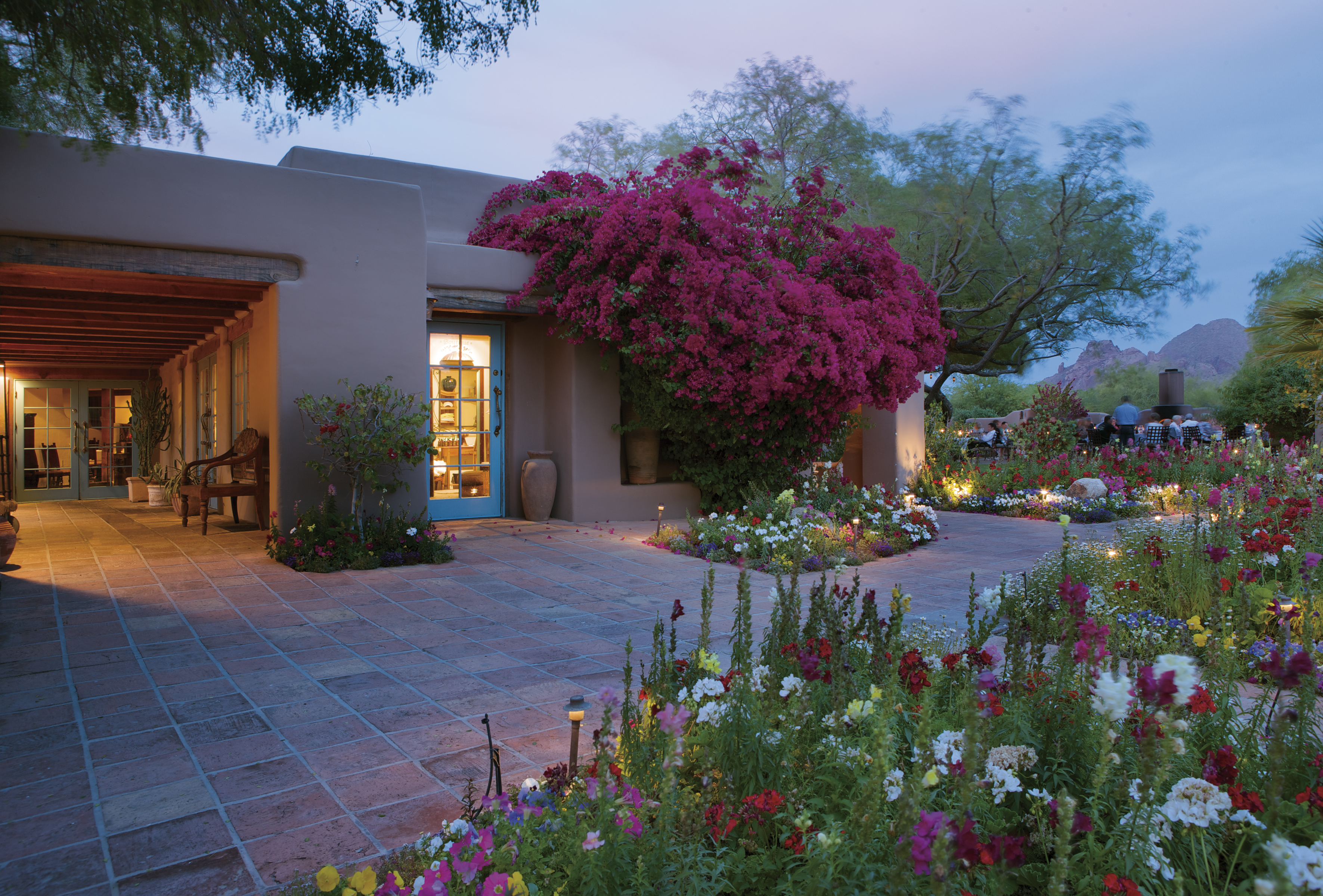 Hermosa Inn: Paradise Valley, AZ
Once the private escape of cowboy artist Lon Megargee, this boutique inn not only has Megargee's artwork hanging around, but also maybe the ghost of Lon himself. Apparently Megargee is still so fond of his old haunt that there are accounts from guests and staff about encountering him. He likes keeping doors shut, knocking décor off tables and even patting people on the head as they admire his work. Maybe you'll catch him on a self-guided tour of the inn. Order the Last Drop, a whiskey/sweet vermouth cocktail titled after his painting, "Last Drop from His Stetson." Megargee may also have a lady friend, "The Pink Lady," who wanders around the bridge by the pool in her gown late at night.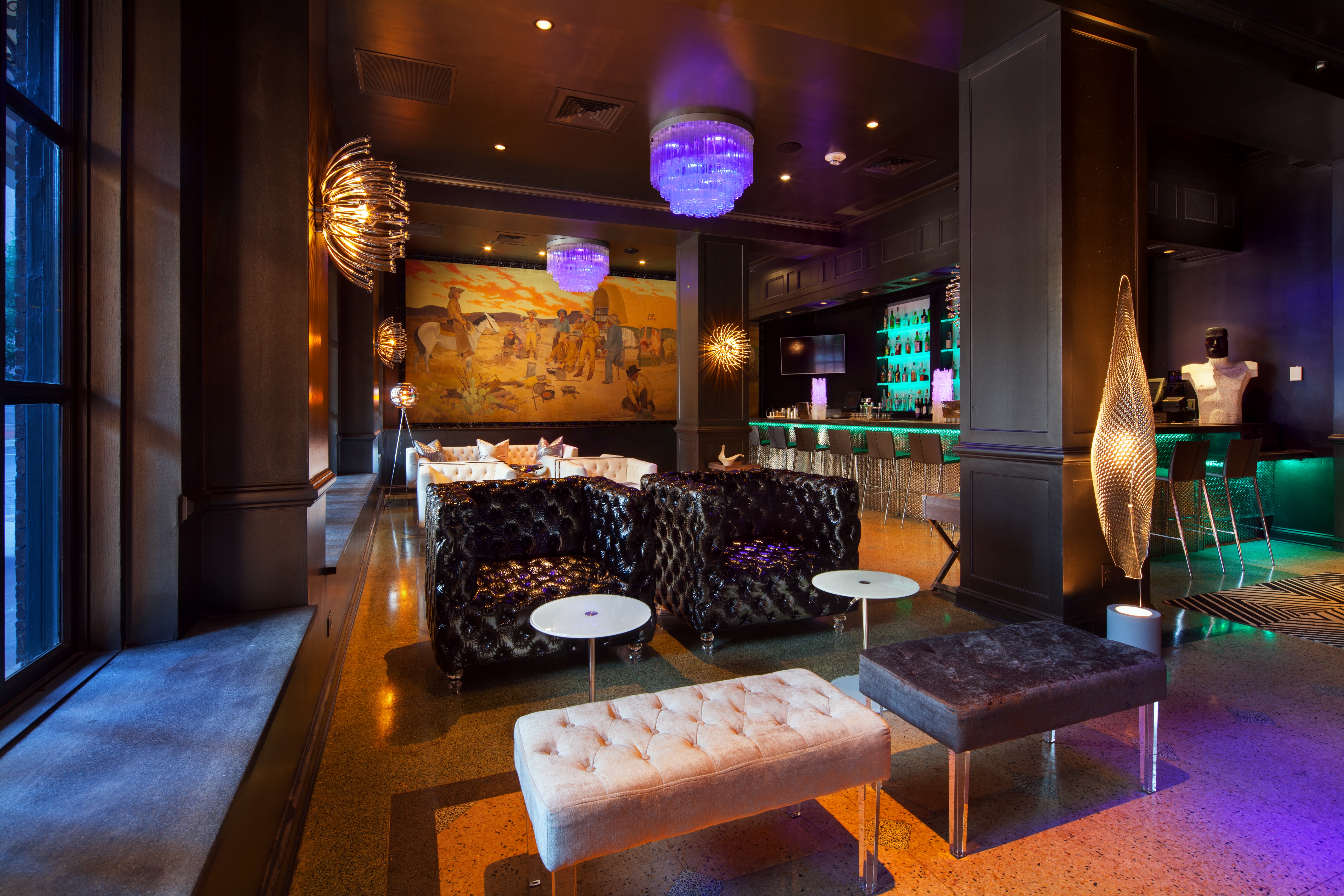 The St. Anthony: San Antonio, TX
For guests who prefer to experience "spirits" in a glass, this downtown hotel stirs up some boo-ish beverages. It actually contains a chic cocktail lounge called Haunt, which playfully gets its moniker from the fabled ghosts of St. Anthony's past who live on through Haunt's menu. Cocktails at Haunt are inspired by guests and patrons who may continue to grace the hotel with their presence. Order the Naylor, created in honor of one of the Texas cattlemen who built the luxe hotel in 1909 with every modern convenience of the time. The concoction consists of cognac, apple whiskey, a dash of apple bitters and sweet vermouth with a splash of honey. Then there's the Lavender Lady, whose floral presence is usually felt within the hotel library just above Haunt. Her drink is just as flavorful with lavender-infused gin, syrup, and bitters plus lemon juice and Crème De Violette, and then a touch of Prosecco.

Save
Save
The post 10 haunted hotels that will scare the living daylights out of you appeared first on CheapTickets Travel Deals.